Ramsey's Town Hall Meeting Draws Over 1 Million
KSCB News - April 24, 2009 12:00 am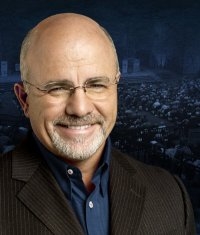 Financial educator and radio talk-show host
Dave Ramsey chose Oklahoma City to host a nationally broadcast
event in part because of what he called the resiliency of the city.
Ramsey's "Town Hall for Hope" brought about 1,500 people to
LifeChurch.tv in suburban Edmond on Thursday night for the event,
which was simulcast nationally to more than 6,000 sites, many of
which were churches.
LifeChurch.tv's senior pastor, Craig Groeschel, estimated that
about 1 million people watched or heard the event, during which
Ramsey took questions both from the live audience and to those
attending other simulcast gatherings.
Groeschel called Ramsey "a man who has been prepared for such a
time as this."
Ramsey is the author of five best-selling books, including
"Financial Peace" and "The Total Money Makeover."
In his books and on his radio show, Ramsey touts simple
suggestions for financial peace, such as making a budget and
sticking to it, getting rid of credit card debt and not living
beyond one's means.
—