Rally Falls Short for Aggies in Opener
Brock Kappelmann - September 14, 2020 1:06 pm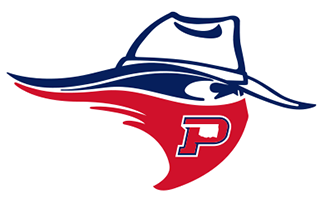 Dave Beyer
OTTAWA, Kan. – Meeting for the first time in 25 years, Oklahoma Panhandle State University saw its comeback bid versus Ottawa University (Kan.) fall 15 yards short in a 27-21 road loss. The Aggies are 0-1, while the Braves are 1-0 after winning the fourth meeting in series history.
Even though they two schools haven't meet in more than two decades, they stayed true to series history with neither team winning by more than seven points in the previous three bouts.
But OPSU needed some fourth quarter magic to even get back into a position to go for the win.  Down 27-14 with 2:43 left to play, Back-up quarterback KC Crandall engineered a three-play, 75-yard drive. Crandall, who came on in relief of starter Shawn Cumby after a first half injury, hit Jaishone Brown on a 43-yard pass-and-run that cut the margin to 27-21.
With 1:46 left, Ottawa recovered the on-side kick at the Aggie 47. However, the Panhandle defense held and when the Braves fumbled the ball on fourth down, the Aggies got the chance to go for the win beginning at their own 46.
Crandall had three rushes for 20 total yards and an incomplete pass, but that milked the game clock down to eight tics. On what would be the final play, Crandall found Chris Daley across the middle. But Daley was tripped up at the 15 as the clock expired to end the OPSU comeback hopes.
On the opening drive of the season, Cumby engineered a masterful 13-play, 75 yard set. Cumby capped the drive on a 10-yard keeper. Matthew Lopez added the extra point to make it 7-0 at 9:26 of the first quarter.
But the Braves would post the next two touchdowns and led 14-7 with 10:52 in the second stanza.
Panhandle was able to knot the game at 14-14, thanks to another long drive of 70 yards on 14 plays. Cumby hit Victor Simon on a 19-yard TD strike with 6:02 left in the half, before the teams went into the locker rooms tied.
Ottawa posted a third quarter score that put the hosts up 21-14. Ottawa's third blocked punt of the night set up a late fourth quarter tally, but the missed extra point looked to loom large, 27-21, with 2:43 left to play and opening the door for an OPSU rally that came up short in the end.
Crandall completed 11-of-17 passes for 135 yards, while Cumby was 15-for-25 and 125 yards before exiting the game. Cumby led the Aggies rushing game, with 64 yards on 11 carries.
Running back Danny Valverde Jr. had 49 ground yards on 13 attempts.
Senior receiver Seth Barbarino had seven possession catches for 33 yards. Connor Perkins had 55 receiving yards on five grabs, with Brown totaling 54 yards on two catches.
On defense, linebacker Malachi Green-Hightower led OPSU with nine total tackles. Defensive backs Anthony Taylor and Ja'Quavion Daniels each booked eight tackles. D'Quan Charles had six tackles, four of which were solo. Lisimba Young added a second quarter interception that thwarted a Braves drive deep in Aggie territory.