Rain Slows Spring Planting
KSCB News - April 21, 2015 11:08 am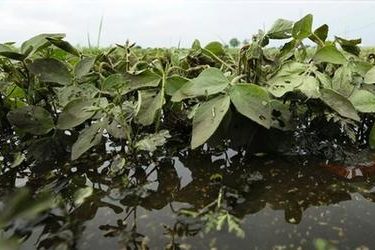 Heavy rains across Kansas this past week have slowed spring planting due to wet soils.
The National Agricultural Statistics Service reported Monday that 1 percent of the soybeans and 23 percent of the corn in Kansas has now been planted.
The agency says precipitation came across the eastern two-thirds of Kansas, with heavier amounts in south-central Kansas. Southwestern counties stayed mostly dry.
About 28 percent of the state's winter wheat crop is rated in poor to very poor condition despite the welcomed moisture. About 46 percent of the wheat is in fair condition with 24 percent in good and 2 percent excellent shape.
About 4 percent of the state's wheat crop has now headed.