Race Heats Up In Dodge City To Rplace Rep. George
KSCB News - December 15, 2010 12:00 am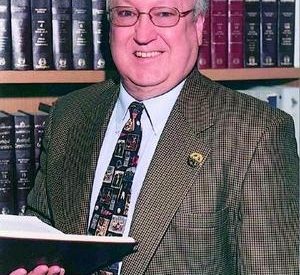 The search for someone to replace outgoing Rep. Pat George just got a little more complicated.
Dodge City Commissioner Jim Sherer announced Monday that he will seek the GOP nomination to replace George, a Dodge City Republican who represents the 119th District in the Kansas House. George is on track to become Kansas ?? next secretary of commerce, subject to Senate approval.
Sherer said people have approached him about running for the Legislature before, but the timing wasn ??t right ?? until now.
??This time, I think, is a good time, ? he said. ??We ??ve had excellent representation from Pat George, and I would like to continue that representation. Because Dodge City means a great deal to me, and I want to give more back to the community. ?
Sherer ??s decision sets up a competition with Vice Mayor Brian Weber, who threw his hat in the ring earlier this month.
Weber said he was not surprised that Sherer was seeking the nomination.
??I certainly think that Jim, like myself, has a deep respect for Dodge City and enjoys trying to do what he can to help Dodge City and the region, the way that I do, ? he said.
Weber is also in the running to replace state Sen. Tim Huelskamp, a Fowler Republican who will fill Congressman Jerry Moran ??s seat in Congress. Moran is moving up to the U.S. Senate, where he will replace Gov.-elect Sam Brownback.
Sherer announced his decision to seek George ??s seat in a letter to the 119th District precinct committeemen and women, in which he touted his experience as executive director of Boot Hill Museum and as a member of the USD 443 Board of Education and the city commission.
He also noted that he has served on the National League of Cities ?? Human Development Steering Committee and will be the vice president of the League of Kansas Municipalities board next year.
Sherer ??s term on the city commission ends in April 2012, but he would likely step down if he wins the nomination to replace George. The commission would then appoint someone to fill the vacancy.
The Ford County Republican Central Committee will host a convention to select George ??s replacement at 6 p.m. Friday in the Rose Room of the Ford County Government Center, 100 Gunsmoke.
The 119th District ??s 20 precinct members will vote on the nominees, and a candidate must capture a majority vote to win the appointment.