Public Meet and Greets to be Held for SCCC Presidential Candidates
Joe Denoyer - August 30, 2021 1:38 pm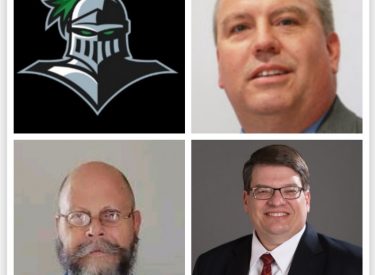 By Rachel Coleman
Members of the public can meet the three finalists as part of the interview process for Seward County Community College's 12th Presidential Search. A public meet-and-greet session is set for 3:15 p.m. Wednesday, Sept. 1, with candidate Dr. Greg Gunderson, in the SW229 area. Attendance is limited, and the event will also be live-streamed on the college's Facebook page @Seward County Community College. 
Meet-and-greet sessions are also planned for 3:15 p.m. Sept. 8 with Dr. Clayton Tatro and 3:15 p.m. Sept. 15 with Dr. Herbert Riedel. 
Each session will include a short Q&A period with the candidates. Viewers on the Facebook live-stream can submit questions through the chat panel and the questions will be relayed to the candidates, time permitting.