Prosecutors To Seek Death Penalty In Teen's Death
KSCB News - November 19, 2010 12:00 am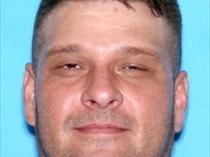 Prosecutors will seek the death penalty
for the man accused of killing of a Kansas teen whose burned body
was found at a Great Bend asphalt plant.
Thirty-six-year-old Adam Joseph Longoria of Great Bend is
charged with capital murder and criminal sodomy in the August
killing of 14-year-old Alicia DeBolt.
A plea of not guilty was entered Thursday on behalf of Longoria
on charges of capital murder, criminal sodomy, vehicular theft and
vehicular burglary. That followed a preliminary hearing in which
the judge found sufficient cause to proceed to trial. No trial date
was set.
Evidence introduced at the hearing included text messages
believed exchanged between them. Prosecutors also submitted DNA
evidence linking the two in the vehicle Longoria was driving. A
woman who was living with him testified he came home smelling of
gasoline.