Prosecutors Appeal Gun Ruling In Terror Case
Joe Denoyer - September 13, 2017 2:43 pm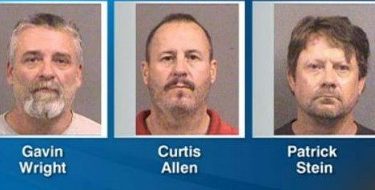 (AP) – Federal prosecutors are appealing a judge's decision to throw out a firearms charge against a man accused of plotting to attack Somali immigrants in a meatpacking town in western Kansas.
U.S. District Judge Eric Melgren in August dismissed a firearms charge against Curtis Allen along with evidence upon which that charge is based.
The government appealed that ruling Tuesday. Prosecutors contend that the evidence is substantial proof of a material fact in the case.
Allen and co-defendants Patrick Stein and Gavin Wright still face charges of conspiring to detonate truck bombs at an apartment complex in Garden City where Somali immigrants live. All three have pleaded not guilty.
The U.S. attorney's office said Wednesday that prosecutors do not expect the appeal to delay the Feb. 20 trial.