Propane Shortage in Oklahoma
KSCB News - January 8, 2014 8:02 am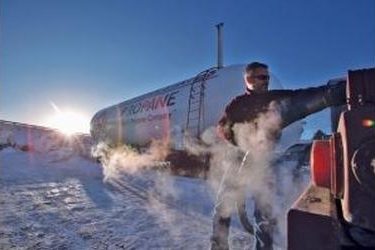 Gov. Mary Fallin has issued an executive order declaring a state of emergency to deal with a dwindling supply of propane in Oklahoma.
The order issued on Tuesday waives certain licensing requirements and other restrictions for those transporting propane in the state.
The brutally cold polar air that has descended across the United States has led to a spike in demand for propane, which an estimated 400,000 residents use to heat their homes, especially in rural areas.
Fallin says the executive order is similar to those in place in 15 other states. It will remain in effect until Feb. 4.