Propane Equipment Fire at 1501 E 8th Street
Joe Denoyer - February 12, 2023 3:59 pm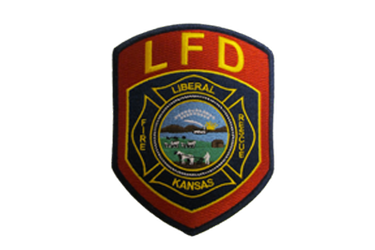 At 12:42 am Sunday, Liberal Firefighters were dispatched to a reported explosion with tanks on fire at 1501 E. 8th Street. Upon arrival firefighters found a propane bottle fill station on fire with evidence of seven either exploded and/or vented propane bottles scattered about. Nearby was also a Polaris UTV also consumed by fire.
Firefighters made an immediate attack and quickly extinguished the remaining fires. They were advised by plant officials that the emergency shutoff switch had been activated to close off the two main tanks feeding the pump station. Still hearing a flow of propane from the pump, firefighters located and manually closed three additional valves finally securing the leak. Firefighters spent additional time cooling the burned equipment and ensuring the propane tanks were adequately removed & secured from further leaks.
The incident occurred as employees were filling several bottles used to power equipment around the plant. There were two plant employees present at the time of the explosion & fire. Both were able to escape unharmed and no additional injuries were reported at this incident. The fire is believed to have originated on or around the bottle being filled at the time. The fire quickly spread to other bottles in the area as well as the propane pump house and UTV. The intense heat caused other bottles to vent their contents and burned away the hose to the pump itself further fueling the fire. The exact source of ignition has not been determined. All units cleared the scene at 2:38 am.
Liberal Fire responded with a total of 15 personnel, two engines, one ladder truck & 3 support / chief officer vehicles. Other agencies assisting with the fire are the Liberal Police Department, Seward County EMS and the Liberal / Seward County Emergency Communications Center.
2