Progress Being Made On State Budget
KSCB News - May 21, 2013 3:37 pm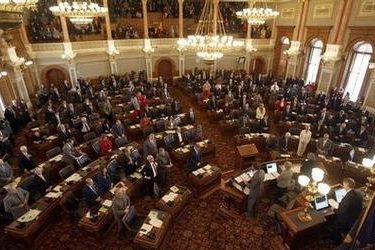 Negotiators from the Kansas House and Senate are reporting progress on approving a new state budget, with plans to send the latest House proposal to the chamber floor for a vote.
Details of the $14.5 billion proposal for the fiscal year that starts in July weren't immediately released Tuesday. But the possible House vote on Wednesday would be the first by either chamber since legislators returned May 8 from a monthlong break.
Senate and House negotiators were to meet late Tuesday afternoon to make the procedural moves.
A separate group of negotiators also planned to meet Tuesday to seek compromise on tax legislation. The House and Senate have been at odds on canceling a scheduled decline in the state sales tax from 6.3 percent to 5.7 percent.