Pratt 2nd Team All KJCCC
Brock Kappelmann - April 16, 2021 2:57 pm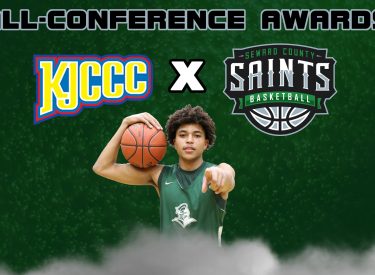 Kenny Hernandez
LIBERAL, Kan. – The Seward County Community College Men's basketball team received one post-season conference award with Erik Pratt receiving second team All-Conference. Pratt a true freshman from Lake Worth, Florida averaged 13.9 points, 5.1 rebounds, and 1.4 assists per game.
Pratt finished the season with the third best three-point percentage at 46.5 and that ranked him 40th in the NJCAA. He had his best performance of the season with a 34 point game against Pratt  Community College on March 31st. Pratt set a new program record with 10 threes in a single game and the last program high was eight threes in a game. His other big game was the first game of the season with 18 points, 11 rebounds against Allen Community College.
Seward County finished the season with an 8-13 overall record and Pratt provided outstanding performances all season long. We congratulate Erik Pratt on his second team All-Conference award.