Postal Service Looking For Rate Increase
KSCB News - July 6, 2010 12:00 am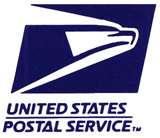 The post office wants to increase the price of a stamp by 2 cents to 46 cents starting in January. The agency has been battered by massive losses and declining mail volume and faces a financial crisis.
Postal officials announced a wide-ranging series of proposed price increases Tuesday, averaging about 5 percent, and covering first class, advertising mail, periodicals, packages and other services.
The request now goes to the independent Postal Rate Commission which has 90 days to respond. If approved, the increase would take effect Jan. 2.
"The Postal Service faces a serious risk of financial insolvency," postal vice president Stephen M. Kearney said.
Kearney said the agency is facing a $7 billion loss in 2011. The rate increase will bring in an extra $2.5 billion, meaning it still faces a $4.7 billion loss.
The rate increase is part of a series of money-saving plans announced in March. These also include reducing mail deliveries to five days a week, closing offices and making other cuts in expenses. Congress must agree to eliminating deliveries on Saturdays.
While the cost of a first-class stamp would go up to 46 cents, people who bought "Forever" stamps at lower prices will still be able to use them for first-class mail without paying the difference.
Officials also said they plan a new design for Forever stamps, which currently have am image of the Liberty Bell. New Forever stamps will have images of evergreen trees. All Forever stamps would remain valid.
In addition to the 46-cent rate for the first ounce of a letter the cost for each additional ounce would go up a penny to 18 cents. The cost to mail a post card would go up 2 cents to 30 cents.