Polls To Open For Goodwell Special Election
KSCB News - August 3, 2011 3:20 pm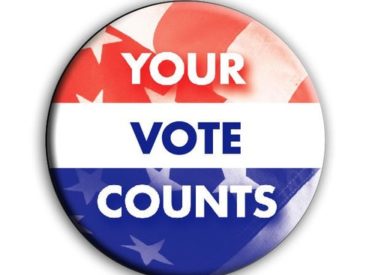 Polls will be open from 7 AM to 7 PM on Tuesday, August 09th, for the Town of Goodwell Special Election and La Fonda F. Limon, secretary of the Texas County Election Board, offered voters some tips on how to make their votes count.
Limon wanted to remind voters of the "Voter ID" law that went into effect on July 01, 2011. All registered voters must show proof of identity in order to vote at the polling place on Election Day or to vote early at the County Election Board Office. The law is very specific about the kind of documentation that can be used for proof of identity. Limon stated that they may use their voter identification card they received from the County Election Board (even though it does not contain a photograph or expiration date) otherwise, their ID must have been issued by the federal government, the state of Oklahoma, or if federally recognized tribal government. Also, the proof of identity must show the name of the person (which must match the name on the registry) to whom it was issued, a photograph of the person, and must include an expiration date that is after the election date. By law, state identification cards issued to persons who are 65 years of age or older do not have expiration dates but are valid proof of identifying the voter.
Limon said that a valid marking— a filled-in arrow— is shown on posters at the polling place and inside the voting booths. If voters make mistakes marking their ballots, they should not try to correct those errors. Instead, voters should return the spoiled ballots to the Precinct Officials, who will destroy them and issue a new ballot to the voter.
Voters who want to get through the line quickly should vote at mid-morning or mid-afternoon, because those usually are the two slowest periods for voting during the day, said Limon.
"Anyone who is eligible and in line at the polling place at 7 p.m. on Tuesday will be entitled to vote," she added.
Following is a list of the Precinct Polling Places open in the Town of Goodwell Special Election.
Precinct #700304 —- Goodwell Community Center located at 122 Main St. in Goodwell, OK