Policemanź??s Car Stolen, Returned
KSCB News - September 24, 2009 12:00 am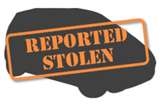 A stolen vehicle was reported to the Guymon Police Department on Friday, Sept. 18, and now has been returned.
According to Detective Jason Bond, William Sides, a police officer in Boise City reported that his vehicle, a 1997 black Honda Civic, was allegedly being used by a Liberal, man.
While using the vehicle the man was arrested and his brother, a juvenile, allegedly began using the vehicle. Sides requested that the brother bring the vehicle back to Guymon, but the brother never returned with the vehicle.
After the vehicle was not returned, Sides reported the vehicle as an unauthorized use (stolen).
According to Bond, officers of the Guymon Police Department contacted the Liberal Police Department and asked for assistance in the investigation. The vehicle was found in Liberal, by the Liberal Police Department.