Police Investigate Teens For Sexting
KSCB News - June 28, 2014 9:40 pm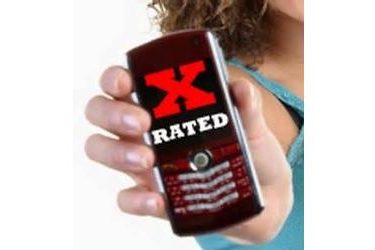 At least six Garden City teens could face charges for allegedly texting nude photos of a Garden City High School student when she was 13 years old.
In a press release issued Friday, Garden City Police said the investigation started in January of this year when it was reported to school officials who then notified the department.
To read the press release in its entirety, follow this link: GCHS Sexual Exploitation Press Release
It is unclear who took the photos and began sending them to students, however the law indicates that it doesn't matter.
"The crime doesn't hinge so much on who took the photo as much as it does who possesses it with the required criminal intent or who transmits it electronically, digitally, or photographically," said Dan Monnat, a legal analyst.
Police have identified six suspects, ranging from 14 to 18 years old, and two victims, ranging from 14 to 16 years old.
"Sexting is a level five felony which carries a presumed sentence of imprisonment from 31 to 34 months," said Monnat.
Officers also identified several potential suspects, victims, and witnesses, who are reportedly not cooperating with law enforcement.
There are at least three Kansas state laws that apply to sexting, all of which have already been requested in this case.
Police filed affidavits with the Finney County Attorney's Office requesting the charges of:
Electronic Solicitation of a Child
Sexual Exploitation of a Child
Promoting Obscenities to Minors, and
Interference with a Law Enforcement Officer
The superintendent of Garden City Public Schools USD 457, Rick Atha, Ph.D., released the following statement:
"Anytime something like this happens, we go to the police and give them our full cooperation. It was an issue in January and for a short time after, but in the last couple of months it hasn't been."