Police Impersonator Last Seen In Western Kansas
KSCB News - February 5, 2013 9:06 pm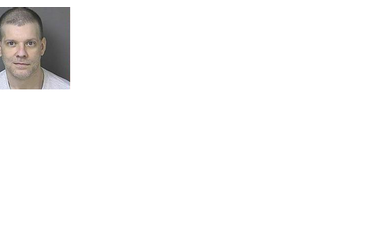 The Kansas Bureau of Investigation says a man posing as a law enforcement officer while trying to cash phony checks has recently been spotted in western Kansas.
Several Kansas agencies are searching for 45-year-old Robert Wayne Helms of Pittsburg for allegedly cashing or attempting to cash phony checks in more than 20 cities across the state.
In many of those cases, Helms reportedly identifies himself as an Adams County sheriff's deputy – a county that does not exist – and carries a gun and fake badge.
Helms was most recently seen last Friday in both Russell and Scott City.
According to Kansas Department of Corrections Records, Helms absconded in November after being paroled following a 2011 theft conviction.
Helms has been in and out of prison since 1986, according to records, and has several past forgery and worthless check convictions as well as a kidnapping conviction.
Late last month, Helms contacted law enforcement and stated he is on the run. He should be considered armed and dangerous.
Helms is described as a white man, 45-years-old, about 5 feet, 7 inches tall and weighs approximately 190 pounds. He has blue eyes and short gray hair and is known to wear round glasses. He has recently been seen driving a maroon minivan, possibly a Chrysler or Dodge.
Anybody with information about Helms is asked to call their local police immediately or to contact the KBI at 1-800-KS-CRIME.
Robert Helms has allegedly tried to cash phony checks in the following cities since the beginning of the year:
January 6 – Girard
January 12 – Ulysses
January 12 – Meade
January 12 – Pratt
January 13 – Kingman
January 17 – Louisburg
January 17 – Garnett
January 18 – Phillipsburg
January 18 – Smith Center
January 18 – Beloit
January 20 – Sabetha
January 20 – Holton
January 20 – Garnett
January 20 – Eureka
January 21 – Belle Plaine
January 21 – Anthony
January 21 – Ark City
January 23 – Bella Vista, Arkansas
January 24 – Blue Rapids
January 24 – Clay Center
January 26 – Hugoton
January 26 – Lyons
February 1 – Russell
February 1 – Scott City