Plains Man Injured In Accident
KSCB News - June 6, 2012 8:30 am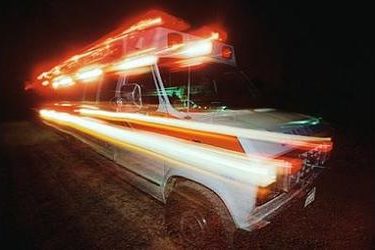 A man was hospitalized following a highway accident Tuesday in Hamilton County.
Phillip E. Jacobs, 52, Plains, was transported to Hamilton County Hospital in Syracuse following the accident, which occurred at about 12:55 p.m. along U.S. Highway 50 about four miles east of Coolidge, according to the Kansas Highway Patrol.
A KHP crash report said Jacobs was driving a Peterbilt semi-trailer west on the highway, when the vehicle crossed the westbound shoulder and hit a guardrail on a bridge. The trailer and front of the power unit went over the guardrail and the trailer came to a rest in the bottom of the drainage ditch, according to the KHP. In addition, the power unit ended up on the guardrail over the drainage ditch.
According to the KHP, Jacobs was wearing a seat belt. Hospital officials had no information about Jacobs' condition late Tuesday.