Pitbulls Not Allowed In Liberal City Limits
KSCB News - May 16, 2012 12:30 pm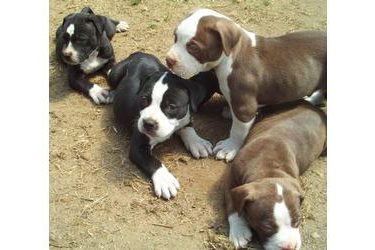 The Liberal Animal Control would like to remind everyone that in regards to pit bull dogs, it is unlawful to keep, harbor, own or in any way possess such animal(s) within the corporate limits of the City of Liberal, whether full-blooded or of mixed breed(s). The overall goal is to obtain voluntary compliance with the city ordinance
The law applies to all person(s) who harbor a pit bull dog or a pit bull dog mix at their residence within the city limits. Citations will be issued immediately to suspected offenders, and the person will have three (3) days comply by removing the dog. The Animal Shelter will conduct follow-up on all issued citations, and failure to comply will result in the issuance of additional citations.
Penalties for harboring a pit bull dog or a pit bull dog mix may include a fine of not less than $200 and not more than $2,000 for the first offense, with the fine amount increasing for each repeat offense. In addition to the fine, the dog will be confiscated and destroyed. Any person found in violation of this law, will be held responsible for all animal shelter expenses and/or property damage caused by the dog.
For more information on the law regarding pit bull dogs or pit bull dog mixes, please contact the Liberal Animal Shelter at 620-626-0576 or stop by 1985 North Country Estate Road.