"Pioneer Days 2021 Theme is Set"
Joe Denoyer - March 30, 2021 3:58 pm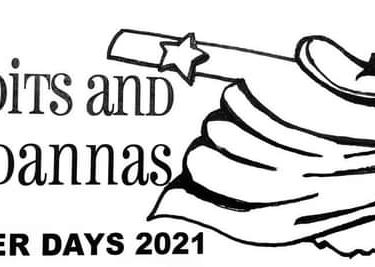 Traditions are the cornerstone of Pioneer Days. Starting in 1933, the people in the area known as No Man's Land, knew firsthand about tough times, hard work and the power of community. Making a good life for their families in the vast stretch of prairie grass was something that they didn't take for granted. Raising families, taking care of livestock, and growing crops was not easy, but they did it. And here we are almost nine decades later.
Introducing the Pioneer Queen and Parade Marshall is a special time for the Old Timer's Committee; keeping traditions alive is a labor of love for the members. The 2021 Pioneer Queen and Parade Marshall will be introduced at the Guymon Chamber of Commerce General Membership Meeting on April 5. The Dutch-treat lunch-time meeting will be at the Ambassador Family Restaurant in the Ambassador Room.
The 2021 Pioneer Days Theme is "Bandits and Bandannas". This theme was suggested by Damon Berryman of Guymon. Guymon High School Art Instructor, Kristy Patterson, put the theme to art. The theme and artwork will serve as the cancellation stamp at the Guymon Post Office. The theme is also used for the Pioneer Days parade.
Pioneer Days Parade will begin at 10:00 am, Saturday, May 1. Parade begins at the Northridge Shopping Center parking lot. Parade registration is requested by 5:00 pm, April 28 to the Guymon Chamber of Commerce, 711 SE Hwy. 3 – an optional $20 entry fee will be collected for those who would like to participate in the judging.
Upholding traditions is what the Old Timer's Committee of the Guymon Chamber of Commerce is tasked with. Pioneer Days is more than a community celebration – it is a celebration of a way of life that has built this community and the people who worked to make it home. Newcomers and homesteaders are part of the beautiful life created in No Man's Land.
Pioneer Days 2021 will be featuring all of our favorite activities: rodeo, parade, arts and crafts show, carnival, and more! Families and friends get together and spend the weekend reminiscing and making new memories, that is the best kept tradition of all.