Pinkston Accepts Police Chief Position
Joe Denoyer - January 30, 2023 6:31 pm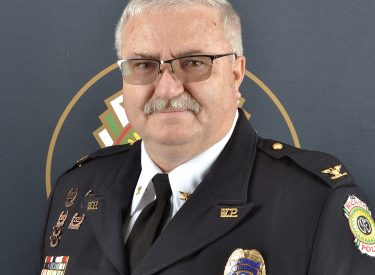 The City of Liberal officially offered the position of Police Chief to Chester Pinkston.
Pinkston, a 30 year veteran of law enforcement, began his career as a detention deputy in Reno County in 1988. He spent the last 32 years as a member of the Wichita Police Department, serving as deputy chief since 2020.
"We are excited to welcome Chet and Julia to our community," said Liberal City Manager, Rusty Varnado. "The department will benefit greatly from his experience as well as his advanced knowledge of the law enforcement profession."
The City retained a national search firm to facilitate Pinkston's hiring. They also formed a committee made up of local city leaders to assist in candidate selection and interviews. The committee narrowed the 17-applicant pool down to two, held a community Meet and Greet January 26th, and conducted interviews January 27, 2023.
"I hope the city is happy with the results of my work but I can guarantee they will be happy with my effort," said Pinkston.
The City expects to have the new police chief on the job within the next 30 days.