Pilot Walks Away From Crash Near Hardesty
KSCB News - November 30, 2012 3:33 pm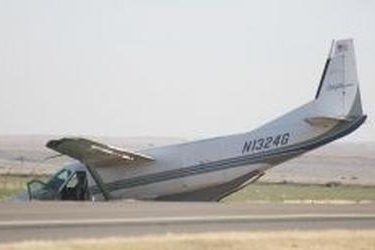 A Texas man walked away unhurt after his Cessna aircraft made an emergency crash-landing Thursday on U.S. Highway 412, 12 miles east of Hardesty, or 30 miles east of Guymon.
Daniel Valdan Beloica, 46, of Corpus Christi, Texas, was flying his Cessna 208 Caravan over rural Texas County at 6:58 p.m. Thursday when he heard an explosion from the engine and lost power.
According to an Oklahoma Highway Patrol report, the pilot tried to restart the engine but was unable to get it restarted. The pilot began searching for a place to land and glided the aircraft onto U.S. Highway 412, where it came to rest on the north shoulder of the highway.
The pilot walked away from the aircraft and was taken by an unknown personal vehicle to Ochiltree General Hospital in Perryton, Texas, where he was treated and released.
The condition of the pilot was apparently normal, and the cause of the crash is still under investigation. Weather conditions at Guymon Municipal Airport, 30 miles west of the crash site, at the time of the incident, was fair skies, 59 degrees, with an east wind at 5 mph.