Person Of Interest Interviewed In Rodriguez Investigation
KSCB News - January 21, 2013 8:35 am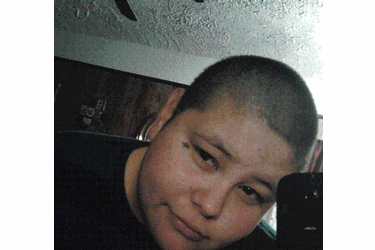 Sheriff's officers investigating a 23-year-old woman's death have interviewed a person of interest and released the man without arresting him.
The man, who was interviewed Tuesday, told investigators he went with Yesenia Rodriguez to a party and then they went to her house.
"When he left, she was alive," said Seward County Sheriff Bill McBryde.
Rodriguez's body was found at 8:30 a.m. Sunday by the driveway of her home, 15305 Denoon Road, about six miles east of Liberal. She was supposed to pick up her female roommate from work that morning but never showed up, so the woman's supervisor gave her a ride home. The supervisor was the one who called 911, McBryde said.
Rodriguez last contacted her roommate at 3 a.m. Sunday, he said.
There was no trauma found on Rodriguez's body, "no marks or anything," McBryde said.
A preliminary autopsy report indicated alcohol and drugs were present in Rodriguez, but officers do not know the amounts yet, he said. Investigators are awaiting a coroner's report, including toxicology test results.
"We treat everything as a homicide until the evidence proves different," McBryde said.