Parent,Child Painting Class This Saturday
Joe Denoyer - April 4, 2018 4:25 pm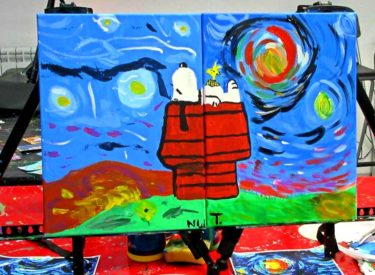 Be inspired together and make colorful memories with your children at Seward County Community College's "Painting with Your Children." The class will be held on Saturday, April 7 from 1 to 4 pm in the Humanities Building on the SCCC campus.
Have a fun day with your child creating a masterpiece. This is an introductory course that covers painting techniques and includes such topics as use of composition, color, texture, form and value.
The fee, which covers all materials for the course, is $25 for an adult and one child (6 to 11). The cost for each additional child is $12.50. For more information, call (620) 417-1170.