Panhandle Accident Injures Texas Man
Joe Denoyer - May 15, 2018 8:20 am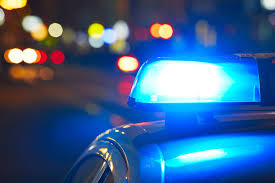 A personal injury accident occurred on Monday May 14th at approximately 3:55pm,  16.4 miles north and 3.4 miles west of Felt,
Oklahoma in Cimarron County.
A 2000 Chevrolet S-10 pickup driven by Tony Curtis Brown III age 21, of Georgetown, Texas was traveling westbound on Lake
Road when he departed the roadway to the right, then over corrected and came back onto the roadway and began to fishtail.
The pick up then departed the roadway again to the right, and went into a broad slide. Brown was ejected from the vehicle, coming to rest
approximately 7 feet north and 20 feet west of the point of impact. He was transported by EMS to Cimarron County Hospital in Boise City,
Oklahoma, transferred by Apollo to NW Hospital in Amarillo, Texas. Then transferred to University Medical
Center in Lubbock, Texas. Admitted in stable condition with head and leg injuries.