Pancake Day Talent Show Scheduled For Tonight
KSCB News - January 23, 2012 8:27 am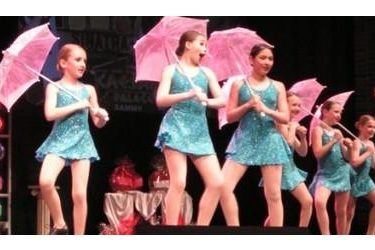 The Annual Pancake Day Talent Show is scheduled for tonight in the Jim Maskus Auditorium at Liberal High School. The finalists for the 2012 Pancake Day Talent Show are as follows (finalists in each category are listed in random order):
Tiny Tot Division (ages 4-8):
Faith Beesley, Emma Evans, Tiny Troupe, Ashlynn Brady, Abigail Dowell, and Korben Clawson.
Junior Division (ages 9-13):
Gatlin Clawson, Krystain Piercy, Montana Beesley, Mini Troupe, Jordan Urban, and Walker Clawson.
Senior Division (ages 14-18):
Collin McClendon, Rylan Davis, Dance Images Dance Troupe, Sydney Mathews, Lauren Sarchet, and Hold Still.
Adult Division (ages 19 and older):
Mikayla Morgan, Renee Beesley, Heather Grant, Dinh Boys, Russell Almes, and Erik Rodriguez and Ivan Mendoza.
The Pancake Day Talent Show is slated for 7:30 p.m., Monday, Feb. 20 in the James Maskus Auditorium at Liberal High School and will spotlight these 24 acts as they compete for trophies and prize money in four divisions.
This year's Pancake Day Talent show on Feb. 20 will offer a new twist—a chance for audience members to text their votes for a People's Choice winner at the end of the show. The contestant receiving the most votes will win $200. This is in addition to other prizes to be awarded.
The texting feature will be provided and set up by United Wireless, sponsor of this year's talent show. At the conclusion of the show, audience members will be given a number to text and can vote for their favorite act. There will be no additional charge for the text, but a person's normal cell phone service rates will apply. Only one text per phone is allowed.
United Wireless will immediately have the votes tabulated by computer and ready to announce when the other prizes are awarded. Tickets are $8 in advance and $10 at the door. Advance tickets may be purchased at the Tourist Information Center, One Yellow Brick Road; First National Bank in Liberal; or from talent show contestants. For more information, call 620-624-6423.