Pancake Day Talent Show Entries Now Being Accepted
KSCB News - December 9, 2012 3:14 pm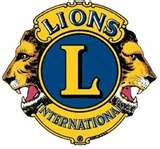 It's Talent Time, which means it's time to enter the 2013 Pancake Day Talent Show. Preliminaries are set for Sat., Jan. 12, 2013 with the finals slated for Monday, Feb. 11. Both events will be held in the James Maskus Auditorium at Liberal High School. During the preliminary round, judges will score all entries and choose six acts in each division to move on to the finals. Contestants will compete in four divisions: Tiny Tot (ages 4-8), Junior (ages 9-13), Senior (ages 14-18), and Adult (ages 19 and older). The contest is open to all types of entertainment and all entertainers are encouraged to enter.
The Feb. 11 finals will spotlight 24 acts as they compete for trophies and prize money. An average of $2,700 in prize money has been awarded each of the last three years. Trophies and prize money are awarded to the top three finishers in each division, as well as an overall People's Choice Award.
Entry forms and official rules are available online at www.pancakeday.net <http://www.pancakeday.net> , by calling 620-482-2878, and at the Liberal Tourist Information Center. The entry fee is $30 per act and must accompany completed entry forms.
Entries for the preliminary competition must be postmarked by Thurs. Jan. 3, 2013 and mailed to Amy Hinkle, P.O. Box 2438, Liberal, KS 67905, or hand delivered by 2 p.m. Tues. Jan. 8, 2013 to the Tourist Information Center, One Yellow Brick Road, Liberal, Kans. No entries will be accepted after this time. The Pancake Day Talent Show is sponsored by the Liberal Lions Club. For more information call Amy Hinkle, Talent Show Chairman, at 620-624-5638.