Pancake Day Talent Show Emcee Got Her Start On The Liberal Stage
KSCB News - January 24, 2013 9:45 pm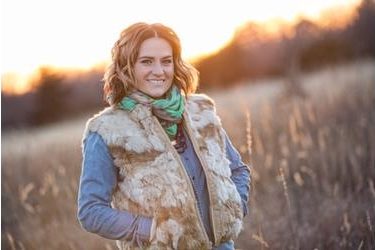 Emceeing this year's Pancake Day Talent Show on Feb. 11 will be
Kandee Kay Marchel-Kavanagh, a talented vocalist who is also a Liberal native with a soft spot in her heart for the talent show.
Marchel-Kavanagh first competed in the Pancake Day Talent Show in 1989, taking second place in her division with her rendition of Judy Garland's "Zing Went the Strings of My Heart."
"That was the day I knew performing would always be part of my life," Marchel-Kavanagh said.
From the Pancake Day Talent Show stage, the vocalist went on to compete in the Miss Kansas Pageant, where she was named fourth runner up and won the Margene Savage Top Vocalist Award. Marchel-Kavanagh has performed at Mickey Gilley's Theatre in Branson, Missouri, was a featured act with her sisters one summer at Silver Dollar City, and spent six years working on music in Nashville.
While a student at Liberal High School, Marchel-Kavanagh was active in music and drama, performing with the Redskin Singers her last three years of high school.
"I will always call Liberal home,' she said.
Marchel-Kavanagh now lives in Wichita, where she works at the Director of Admissions, Recruiting, and Placement for Paul Mitchell. She continues to perform and is the mother of a four-year-old son, Briggs.
The Pancake Day Talent Show is slated for 7:30 p.m., Monday, Feb. 11 in the James Maskus Auditorium at Liberal High School and will feature 22 acts as they compete for trophies and prize money in four divisions. Tickets are $8 in advance and $10 at the door. Advance tickets may be purchased at the Tourist Information Center, One Yellow Brick Road; First National Bank in Liberal; or from talent show contestants. For more information, call 620-624-6423.