Pancake Day Races, Breakfast Canceled
Joe Denoyer - November 23, 2020 9:45 pm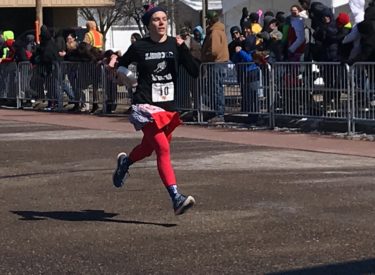 Olney, England has informed International Pancake Day of Liberal that due to the ongoing Covid-19 Pandemic restrictions in England, they will be unable to hold the International Pancake Race on February 16, 2021. This has been a continuous event between the two towns since 1950. With great reluctance and concern, the Pancake Board in Liberal has decided that it would be best to limit activities here in Liberal as well. 
 There are a few events which will take place in February.  The inter-school flipping contests between the elementary schools will be held subject to any restrictions in place by USD480 at the time. This is an event which involves numerous kids at school and gives Pancake Board members a chance to share the history of Pancake Day with the children as well as have friendly competitions between the schools. A virtual event is planned at this time.
The Liberal Rec Department will host the Pancake Chase, a 5K and 10K outdoor run, as scheduled on Saturday, February 13, 2021. More details will be announced closer to the event.
Due to limited gathering sizes and need of social distancing the board has decided not to have the annual pancake breakfast, traditional flipping and eating contests and parade.  All children's races have been suspended for 2021 as well as the International Race on this side of the pond. 
A determination on whether to have the traditional Shriving Service which started the event in the first place will be made in January based on current environmental conditions. While it is extremely disappointing to announce changes like this, we do look forward to returning to a full slate of activities on March 1, 2022.