Pancake Day Parade to Award Cash Prizes, Parade Open to Everyone
KSCB News - January 11, 2016 8:01 am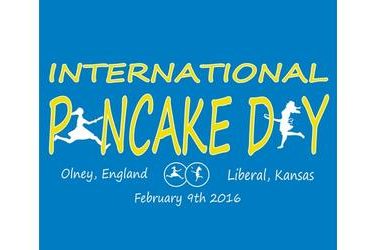 Entries are now being accepted for the International Pancake Day Parade, slated for Feb. 6, the Saturday before Pancake Day. Cash prizes will be awarded in several categories and this year s parade theme is Making a Difference in Our Community.
There is no entry fee, and any group or individual is invited to enter a float in one of the following divisions: commercial, non-profit, schools, antique automobiles, and antique equipment. Cash prizes of $150 for first place, $100 for second place and $50 for third place will be awarded in each division. Local and area marching bands are also invited to participate.
Entrants do not have to live in Liberal, and organizers are hoping for increased participation from out-of-town organizations and schools since the parade will be on a Saturday.
The parade, sponsored each year by the Liberal Rotary Club, is set to begin at 3 p.m., Sat., Feb. 6.
Parade entry forms may be mailed to Janet Willimon at 1811 N. Calhoun, Liberal, KS 67901 or faxed to (620) 626-7887. Entry forms may also be emailed to [email protected] . For more information on the parade, call Janet Willimon at (620) 655-2642 or Mike Brack at (620) 482-0466.
For more information on Pancake Day, call 620-624-6423, visit the website at www.pancakeday.net , or find us on Facebook at International Pancake Day.