Pancake Day Parade Open To All
KSCB News - February 18, 2014 8:01 am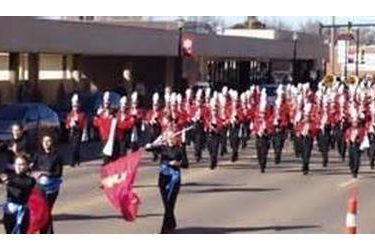 If your organization is looking for some cash and wants to
participate in an internationally recognized event, the Pancake Day Parade
is for you. The annual parade, slated this year for 3 p.m. Mar. 4, serves as
the culmination of the four-day celebration of Pancake Day events. This
year¹s theme is ³Engaging Community and Changing Lives.² Entrants may also
want to honor Pancake Day¹s 65th anniversary.
There is no entry fee, and any group or individual is invited to enter a
float in one of the following divisions: commercial, non-profit, schools,
antique automobiles, and antique equipment. Cash prizes of $150 for first
place, $100 for second place and $50 for third place will be awarded in each
division. Entrants do not have to live in Liberal.
The parade, sponsored each year by the Liberal Rotary Club, is set to begin
at 3 p.m., Tuesday, Mar. 4.
For more information, contact Larry Wells at 620-624-5653. Entry forms are also available on the Pancake Day website at www.pancakeday.net.