Ozfest This Weekend
Joe Denoyer - October 18, 2023 5:29 pm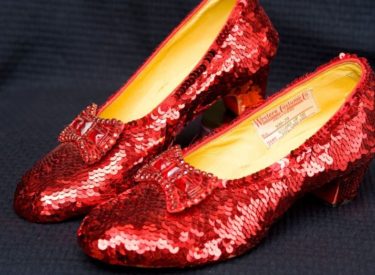 Ozfest is back and will take place this Saturday October 21st on the Dorothy's House grounds. There will be something for everyone to enjoy. A full schedule of events will include:
9:00 a.m.: Oz Fest begins! First tour starts.
10:00 a.m.: Wizard of Oz Marathon Reading Begins! We will open a copy of The Wonderful Wizard of Oz and have visitors begin reading a page at a time, to see how far we can get! If we finish book one, we will move on to the next book in the series. Note: Marathon Reading will move to another part of the event once other performances begin.
11:00 a.m.: Special Preview of Liberal High School's Upcoming Musical The Wizard of Oz (performance one of two)
Also 11:00 a.m.: The Chuck-Wagon Round-up begins!
Noon: Special Demonstration by Rine's Karate
1:00 p.m.: Special Preview of Liberal's High School's Wizard of Oz Musical (performance two of two)
2:00 p.m.: Wizard of Oz costume contest/character look-a-like contest! Come dressed as your favorite Oz character!
3:00 p.m.: Wizard of Oz trivia
Also 3:00 p.m.: Chuck Wagon Round-up ends
4:00 p.m.: History of Seward County team trivia/museum knowledge challenge
5:00 p.m.: Final call for tours
6:00 p.m.: Oz Fest ends
A note on tours: Thanks to these generous sponsors Sunflower Bank, Conestoga Energy, National Beef, and ZHX Trucking, we will be offering free tours all day at Oz Fest! Our Dorothy guides will start a new tour every thirty minutes starting at 9:00 a.m.. There will be limited space available in each time slot, so be sure to arrive early and leave yourself plenty of time for a tour!
Also being offered is a special "tour-giving" contest that will be open to one participant on the half-hour after every hour. Think you know the Wizard of Oz? Then prove it by giving a ten-minute version of our Land of Oz tour in front of our judges and any interested onlookers! Starting at 9:30, one brave soul every hour will get to attempt this task, for the chance to win a trip to our Oz Fest prize table and to have your picture taken as the year's honorary Dorothy (or honorary Wizard, if you would so prefer).