Overlay Work on Highway 83 Tuesday and Wednesday in Seward County
Brock Kappelmann - July 30, 2019 6:29 am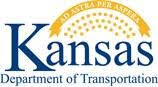 U.S. 83 overpass work to begin in Seward County
Local crews will be working on the U.S. 83 overpass in Liberal on Tuesday, July 30 – Wednesday, July 31.
Traffic will be reduced to one lane with flaggers in place. KDOT urges drivers to be alert, pay attention to all work zone warning signs, and be prepared to stop.
For more information on this project, contact Joe Finley, Maintenance Engineer, at (620) 765-7074 or Lisa Knoll, KDOT District 6 Public Affairs Manager, at (620) 765-7080.
KDOT