OTLR Receives Grant Funding of $500,000
Joe Denoyer - August 7, 2018 12:59 pm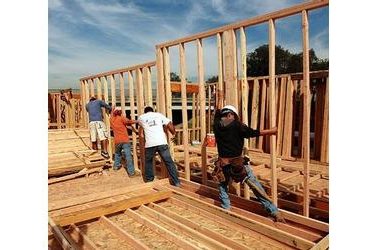 TOPEKA  – Eleven housing initiatives across the state will get a boost thanks to Kansas Housing Resources Corporation (KHRC) financing. The awards, offered as deferred-payment loans, are funded through HUD's Home Investment Partnerships (HOME) Program and the National Housing Trust Fund (HTF), which provide federal funds to expand access to affordable rental housing.
Award recipients were selected through a competitive application process that spanned the past year. More than 20 applications were received for projects totaling approximately $9.5 million. Awardees were selected based on a range of factors, including previous development experience, community need, affordability, development costs, leveraging of resources, and location.
Of the 11 developments selected, six are funded through HOME funds and five from HTF funds, which serve extremely low-income individuals and families. HOME and HTF applications were reviewed in conjunction with 2018 Low Income Housing Tax Credit (LIHTC) applications. HOME and HTF funds are often used as gap funding for a larger LIHTC development. All but three of the applications received also included a request for housing tax credits.
KHRC is a public corporation that finances and develops affordable housing opportunities for low and moderate-income Kansans. We serve as the state's primary administrator of federal housing programs. For more information about KHRC'S 
HOME Rental Development
 and 
National Housing Trust Fund Awards
, please contact Christine Reimler at 785-217-2023 or visit our website.
Development Name

Developer

City

Type /       Total units

LIHTC

HOME*

HTF*

Southwest Kansas Family Housing

Builders Development Corporation

Garden City, Lakin, Syracuse, Ulysses

NC Family / 40

Yes

$500,000

$0

Lee Hardware Lofts

Overland Property Grp./ Comm. Hsg Dev Corp of Central KS

Salina

Historic Conversion / Family / 53

Yes

$500,000

$0

Eastridge Villas

Housing Opportunities / Mesner Dev.

Scott City

NC Seniors / 20

Yes

$500.000

$0

Heritage Place of Hoyt

Homestead Affordable Housing

Hoyt

A/R

Seniors / 10

No

$545,000

$0

OTLR 2018 Single Family

Original Town of Liberal Revitalization

Liberal

NC Family / 4

No

$500,000

$0

Building Stability on Maple Lane

Tenants to Homeowners

Lawrence

NC Family / 3

No

$500,000

$0

Boulevard Lofts

Comm. Hsg. Of Wyandotte Co. (CHWC) / Prairie Fire Dev.

Kansas City

NC Family / 50

Yes

$0

$400,000

Prairie View Ottawa

East Central KS Econ. Opp. (ECKAN) / Prairie Fire Dev.

Ottawa

NC Family / 36

Yes

$0

$350,000

Eileen's Place

Viceno Grp / Metropolitan Lutheran Ministries

Kansas City

NC Family / 60

Yes

$0

$500,000

Great Bend High Rise

Housing Solutions Alliance / Great Bend Hsg Auth.

Great Bend

Public Housing Conversion / 81

Yes

$0

$500,000

Parkview Plaza Apts

Clay Center Hsg Authority

Clay Center

Public Housing Conversion / 50

Yes

$0

$500,000

 

Totals

 

$3,045,000

 

$2,250,000
* Amounts may be adjusted as final underwriting is completed