OSHA Proposes $51,000 Fine To Seaboard Foods in Guymon
KSCB News - February 12, 2015 8:00 am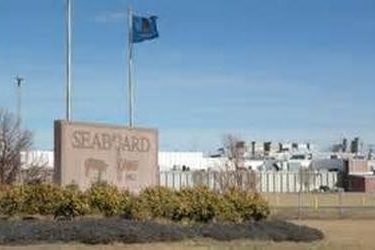 The federal Occupational Safety and Health Administration is proposing a $51,000 fine against Seaboard Foods LLC for allegedly exposing workers at a plant in the Oklahoma Panhandle to anhydrous ammonia.
OSHA said in a news release Wednesday that the proposed fine is the result of an inspection that began in October at Seaboard's plant in Guymon.
Kansas-based Seaboard said in a statement that providing a safe workplace is its top priority and that the company is "cooperating with OSHA to resolve the matter."
Anhydrous ammonia is used in refrigeration and can damage the lungs, skin and eyes.
Seaboard has 15 business days after receiving the citations to either comply, request an informal conference with OSHA's area director, or fight the citations and recommended fine.