OSBI Makes Arrest In Double Homicide in Guymon
Joe Denoyer - July 30, 2018 9:35 am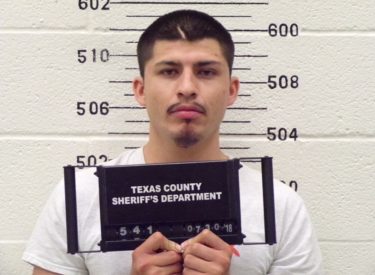 (Guymon Daily Herald) A report from the Oklahoma State Bureau of Investigation has been released today on the arrest in a double homicide in Guymon.
According to the report, the OSBI received a request on Sunday evening from the Texas County District Attorney's office for assistance on a homicide.
The victim's named were 25-year-old Robert Prieto and 20-year-old Jesus "Freddy" Alfredo Alvarez Canton.
The report states that it is believed Prieto was struck and killed be a vehicle being drive by Canton. Canton was then shot and killed by Prieto's brother, Rodney Prieto.
Rodney Prieto was later arrested by the OSBI, District Attorney's Task Force, the Texas County Sheriff's Office and the Guymon Police Department.
24-year-old Rodney Prieto was booked into jail on one count of first degree murder. Reports will be turned over to the Texas County District Attorney's office once the investigation in complete.