Ormiston Tosses Two No Hitters in Softball Opener
Brock Kappelmann - March 26, 2021 6:37 am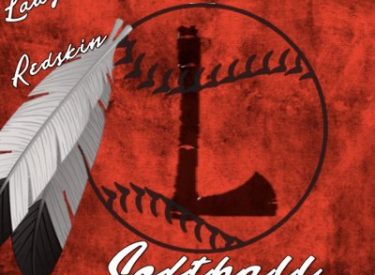 Liberal's softball team opened their season at Ulysses on Thursday evening.
LHS dominated the double header winning both games in three innings
due to run rule.  Liberal won 16-0 and 21-0.  LHS pitcher Jenna Ormiston
did not allow a hit in six total innings in the circle.
In game one,
Eyleen Vasquez went 2 for 2 with a home run and a triple. She collected 5
RBI's
Jenna Ormiston went 2 for 3 with 3 RBI's pitched 3 innings allowing 0 runs,
0 hits, 1 walk, and striking out 6
Mimi Gomez went 1 for 1 and scored 3 times.
Milly McClure reached base 3 times by HBP, stealing 2 bases, scoring 2 runs
In game two,
Eyleen Vasquez went 2 for 2 with 1 RBI, 2 runs, and 1 Stolen base
Lizzy Cisneros went 3 for 4 with 2 RBI's and 3 runs
Milly McClure went 2 for 3 with 1 home run, 1 triple, 2 RBI's, 3 runs 2
stolen bases
Mimi Gomez went 3 for 3 with a triple, 5 RBI's, 3 runs, 1 stolen base
Jenna Ormiston went 3 for 3 with a home run, 1 triple, 1 double, 6 RBI's, 1
run, Pitched 3 innings walking 2 batters by HBP, striking out 6, 0 hits,
and 0 runs.
Coach Tom McClure Quote:
"It was a great confidence builder for us as a team. With missing last year,
the girls were hungry to get to this game. They were aggressive and
played well. Eyleen and Jenna had great performances. Eyleen coming back
from last playing her freshman year and looked solid with a bat. Jenna
pitched well and had a great game hitting as well. We still have a lot to
work on to get ready for league, but this will help girls confidence in
their ability moving forward, now that they see all the hard work start
paying off."
JV went 1 and 1 on the day with a shortened schedule. They won game 1 19 to
13 and losing game 2 on a shortened game 7 to 6.
Players stats:
Jazmin King 2 – 2 3 rbi's
Terah Head triple and 3 RBI's
Varsity plays next at home vs Great Bend single game April 6th
JV plays next at home on April 1st in a doubleheader vs Southwestern
Heights.