Optima Man Charged With Rape
KSCB News - November 29, 2010 12:00 am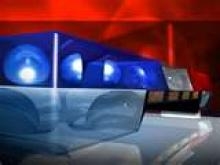 An Optima man is now charged with Rape in the Second Degree after allegedly having sexual affairs with a child under the age of 15, according to court documents.
Juan Perez, 23, of Optima was taken into custody earlier this month after the Department of Human Services (DHS) contacted police. According to documents obtained from the Texas County Court Clerk's Office, DHS informed the Texas County Sheriff's Department that Perez was living with the juvenile child and that she was pregnant with his child.
After officers traveled to Optima, it was confirmed that the juvenile child was three months pregnant and Perez was the father, court documents read. Perez had been living with the juvenile and her family for three months and he was their only source of income.
Perez remains behind bars at the Texas County Detention Center on an ICE hold and a $40,000 bond with the condition he have no contact with the victim. If convicted, Perez faces up to 15 years in prison and a fine up to $10,000.