OPSU Will Not Raise Tuition
KSCB News - June 15, 2009 12:00 am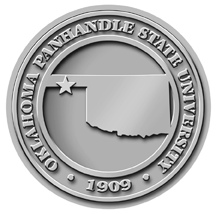 Oklahoma Panhandle State University remains committed to providing affordable, high quality education. OPSU will not raise tuition and mandatory fees for the 2009-2010 school year. According to President Dave Bryant, "OPSU decided some time ago not to raise tuition and mandatory fees for the upcoming fiscal year. We are always concerned about our cost to students. In fact, we are only one of three Oklahoma higher education institutions that did not raise tuition and mandatory fees for the 2007 fiscal year."
In addition to this news, OPSU students continue to benefit from the schoolź??s textbook rental program. Students save an estimated $500 per semester with the program. Rented textbooks are returned at the end of the semester and students are only charged a small $8 per credit hour fee. Typically, students must only purchase new or used textbooks for courses that cover rapidly changing industries such as computers, nursing, and accounting.
Value cannot always be counted in dollars. Small class sizes taught by well-educated, qualified faculty allow students to actively participate in their education and instructors to offer personal attention and guidance not always seen at the university level.
As OPSU continues its Centennial celebration in 2009, we look forward to enhancing our tradition of high quality, low cost education for all students.