OPSU Announces Volleyball Schedule
Brock Kappelmann - June 18, 2020 6:30 am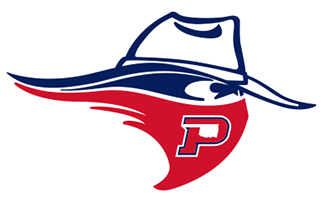 Dave Beyer
Aggie Volleyball announces 2020 schedule
GOODWELL, Okla. – Oklahoma Panhandle State University Head Volleyball Coach Julie Allen has announced her team's 2020 schedule. After fall sport alterations made nationally by the NAIA due to COVID-19, the Aggies' slate will now have 22 regular season dates (23 total matches) – 20 of which are Sooner Athletic Conference bouts – as well as a potential third-consecutive SAC post-season tournament berth, as a part of the season.
"It is unusual to start the year without a couple preseason tournaments to allow you time to readjust before conference," Allen reflected. "This year, we will need to come ready to compete and adjust in-match. I believe the team will be ready to do so. And, I am looking forward to seeing them on the court representing Panhandle State!"
With the adjusted start date of September 5 by the NAIA, Allen's Aggies will have just three non-conference matches and begin their campaign at home versus SAC arch-rival Langston University on that opening Saturday. The match versus the Lions is the first of four-straight home SAC contests for OPSU to begin 2020, also welcoming Central Christian College (Kan.) (Sept. 7), the University of Science and Arts-Oklahoma (Sept. 11) and Mid-America Christian University (Sept. 12) during that span.
Other home bouts for the Aggies will include Texas Wesleyan University and Southwestern Assemblies of God University (Texas) on Sept. 25 and 26, respectively, to cap the month. Panhandle will then spend nearly three weeks away from home, before returning to Anchor D Arena to host Wayland Baptist University (Texas) on October 20. That will be followed by a SAC match against John Brown University (Ark.) at home on Oct. 23 and a non-conference match-up versus the University of the Southwest (N.M.) on Oct. 24.
Panhandle State's final regular season home games will be on November 6 and 7. The Aggies will host Oklahoma City University and Southwestern Christian University, respectively.
The Sooner Athletic Conference Tournament is scheduled for Nov. 10, 13-14 at sites to be announced.
In addition to the home match versus USW, the Aggies' will have two other non-conference contests, both on the road. On Sept. 18, OPSU travels to Bethany College (Kan.) and on Oct. 17, the squad heads to Northwestern Oklahoma State University (for an 8 p.m. match, after facing SAC foe USAO earlier in the day).
2020 will be Allen's first season with the Aggies' program, having previously coached at NCAA Division I Eastern Illinois University the past two campaigns. In the last decade alone, Allen-coached players have earned 11 All-American awards and 33 all-conference accolades on the court. She has also coached three conference "MVP's" and has been a part of five championship teams.