OPSU Announces Soccer Schedule
Brock Kappelmann - July 9, 2020 1:15 pm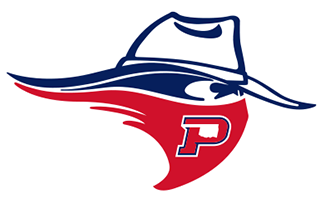 Dave Beyer
OPSU Men's Soccer announces Year Two slate
GOODWELL, Okla. – Oklahoma Panhandle State University men's soccer Head Coach Brandon Misuraca has released the team's 2020 schedule, the "sophomore year" of the program's existence. The Aggies – who went 9-6-2 and earned a Sooner Athletic Conference playoff berth in their inaugural season – will have a slate of 14 contests in 2020 due to the NAIA restrictions because of COVID-19.
"We are very excited going into year two of this project," Misuraca said. "While year one saw us laying a foundation, going into the fall we are committed to continuing to build the program up, brick by brick. In the Sooner Athletic Conference, there's no such thing as an 'easy match'. To prepare for this, we felt the need to seek out high-level competition in our non-conference schedule."
OPSU will open its season at home with a non-league bout versus Avila University (Kan.) on September 5, before embarking on a four-game road swing of non-SAC games. The Aggies will travel to the University of the Southwest in Hobbs, N.M. (Sept. 9) and Sterling College in Sterling, Kansas (Sept. 12), before heading to St. Louis, Mo., to face Missouri Baptist (Sept. 19) and William Woods (Sept. 21).
Panhandle State opens SAC action at home on Sept. 29 versus Wayland Baptist University. Other SAC home matches include John Brown University (Oct. 10), Southwestern Christian (Oct. 16), Oklahoma City (Oct. 27) and Mid-America Christian (Oct. 30).
"In regards to the conference schedule, we are very pleased to have that one extra match at home this year," Misuraca explained. "With top of the line facilities, amazing support staff and tremendous fan support, playing at home is always just a bit sweeter here at Panhandle State."
Date Time Site Opponent Location
Sep 5 (Sat) TBA Home Avila University (Mo.) Goodwell, Okla. (Anchor D Stadium at Carl Wooten Field)
Sep 9 (Wed) 3:30 p.m. MT/ 4:30 p.m. CT Away University of the Southwest (N.M.) Hobbs, NM
Sep 12 (Sat) 5 p.m. Away Sterling College (Kan.) Sterling, KS
Sep 19 (Sat) 12 p.m. Away Missouri Baptist University St. Louis, MO
Sep 21 (Mon) 1 p.m. Away William Woods University (Mo.) Fulton, MO
Sep 29 (Tue) TBD Home Wayland Baptist University (Texas) Goodwell, Okla. (Anchor D Stadium at Carl Wooten Field)
Oct 3 (Sat) 3 p.m. Away Central Christian College (Kan.) McPherson, KS
Oct 6 (Tue) 7 p.m. Away University of Science and Arts (Okla.) Chickasha, OK
Oct 10 (Sat) 3 p.m. Home John Brown University (Ark.) Goodwell, Okla. (Anchor D Stadium at Carl Wooten Field)
Oct 16 (Fri) 7 p.m. Home Southwestern Christian University Goodwell, Okla. (Anchor D Stadium at Carl Wooten Field)
Oct 21 (Wed) 1 p.m. Away Southwestern Assemblies of God University (Texas) Waxahachie, TX
Oct 23 (Fri) TBA Away Texas Wesleyan University Fort Worth, TX
Oct 27 (Tue) 7 p.m. Home Oklahoma City University Goodwell, Okla. (Anchor D Stadium at Carl Wooten Field)
Oct 30 (Fri) TBA Home Mid-America Christian University (Okla.) Goodwell, Okla. (Anchor D Stadium at Carl Wooten Field)
[For Email OPSU_LOGO_FINAL-Signature]
Dave Beyer
Director of Sports Information
Office: 580.349.1354
Fax: 580.349.2302
PO Box 430 / 323 W. Eagle Blvd.
Goodwell, Oklahoma 73939
opsuaggies.com / opsu.edu