OPSU Aggie Update
Brock Kappelmann - October 21, 2019 12:28 pm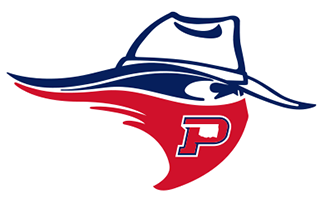 GLENDALE, Ariz. – Despite a monster effort by defensive back Ja'Quavion Daniels, the Oklahoma Panhandle State University football team would suffer a 34-14 Sooner Athletic Conference loss to Arizona Christian University at Cactus High School.
Daniels had his best game as an Aggies, leading all tacklers with 17 total, among those nine of the solo variety. Daniels also intercepted his first pass of the season in the fourth quarter. Daniels has 55 tackles in his last four games, alone.
But both defenses were stretched early by the opposing offenses. The Aggies (2-5, 2-3 SAC) and Firestorm (5-1, 3-1 SAC) opened the game like it was a track meet, combining for nearly as many points in the first quarter (23) as in the rest of the game (25).
After the Aggies went three-and-out on the opening series, ACU would shock the visitors with a 58-yard touchdown pass on its first play from scrimmage to lead 7-0. The Firestorm would never trail the balance of the game.
After the Firestorm upped their lead to 10-0 with a field goal, OPSU had some lightning in a bottle to get on the board. Panhandle scored one of its "UPS touchdown," with a (Tony) Brown to (Jaishone) Brown scoring aerial for 67 yards. The missed extra point cut the deficit to 10-6.
ACU added another touchdown in the first and one more in the second quarter to lead, 24-6, heading into the halftime locker room. The Firestorm added a TD in the third stanza, upping its advantage to 31-6.
Panhandle State was finally able to stem the ACU string of 21 unanswered points midway through the fourth period. With Deshawn Cumby taking the quarterback duties, OPSU drove 90 yards in 10 plays. The set was capped when Cumby found Jonah Martinez on a seven-yard toss. It was Martinez's first touchdown grab of the season. Cumby and Martinez also converted the two-point conversion to make it 31-14.
ACU added a field goal in the final two minutes for the 34-14 final score.
Cumby would eventually finish the game with a 12-of-15 passing night for 127 yards in relief. Starting quarterback Tony Brown was 4-for-14 for 76 yards and a TD. Each signal caller was intercepted once. Brown also rushed for 56 yards on 14 carries.
Jaishone Brown led all Panhandle receivers with five grabs for 115 yards and a touchdown. Eric Gideon had three catches (35 yards) and Jarrod Thomas two (32 yards).Martinez and Danny Valverde Jr. each had three receptions.
Valverde also had 42 rushing yards on 13 attempts.
Joining Daniels' impressive defensive game was lineman Matthew Hernandez and defensive back D'Quan Charles, each with seven tackles. Senior Jasper Smiley added six tackles and a pair of sacks, while senior all-American linebacker Diamante Pounds also finished with six tackles (2.0 TFL).
The game at ACU was also OPSU's fifth road outing in seven games, thus far, in 2019. Panhandle State will have a bye next weekend, before resuming action on November 2 at Wayland Baptist University in Plainview, Texas for its final road venture of the season.
Aggies cap 2-0 weekend with win over Central Christian
GOODWELL, Okla. – Oklahoma Panhandle State University volleyball capped a 2-0 weekend by defeating Central Christian College, 3-1, at Anchor D Arena at Oscar Williams Field House. The Aggies (9-13, 6-8 SAC) downed the Tigers (4-22, 0-14 SAC) by set scores of 25-20, 20-25, 25-19, 25-15.
It was Panhandle's second win over CCC this season, also taming the Tigers back on September 13 in McPherson, Kansas.
For the second time in as many days, Skylar Cleavinger rolled up double-digit kill totals. Cleavinger had a match-leading 15 kills, as well as a .294 attack average for the afternoon. She had 10 kills in the win over Langston on Friday, as well.
Like Cleavinger, senior Kendra Butler also had a second-consecutive tally in double-figure kills, with 10 versus the Tigers (after 17 versus LU). Butler also had the best attack average of either team, hitting .368 in 19 attempts. She also had six digs and three solo blocks.
In all, a quartet of Aggies ended the day with double digits in kills. Joining Cleavinger and Butler, were Hannah Murray and Sydnee Saunders with 10 kills apiece. The duo also chipped in on defense, with Saunders gaining 11 digs and Murray eight.
Mia Moore booked seven kills and two digs. Sophomore libero Ashley Sanchez had a match-high 21 digs.
After seven blocks on Friday, senior Ruth Ard added three more against the Tigers. Setters Keeley Johnston and Katelyn Faulk had 34 and 13 assists, respectively.
As a team, Panhandle State hit a comfortable .233 for the match, while holding Central Christian to a .132 hitting percentage.
With six matches remaining, the Aggies' magic number to clinch a berth in the eight-team SAC post-season is two. Any combination of OPSU wins and Langston (the only team that has a mathematical chance to catch the Aggies) losses equaling two and Panhandle State will secure its second-straight SAC bid.
Next up for the Aggies is a trip to John Brown University in Siloam Springs, Arkansas next Saturday (Oct. 26).
[For Email OPSU_LOGO_FINAL-Signature]
Dave Beyer
Aggies give repeat performance in five-set win over Langston
GOODWELL, Okla. – To quote the late baseball icon Yogi Berra, the Oklahoma Panhandle State University five-set victory over visiting Langston University was "déjà vu all over again." The Aggies (8-13, 5-8 SAC) lost the first two sets to the Lions (5-19, 2-11 SAC), and then came back to claim victory by winning three straight, exactly the same scenario as the first meeting between the teams at LU on September 14.
OPSU won the match by set scores of 16-25, 20-25, 25-22, 25-22, 15-6.
The Panhandle State senior duo of Kendra Butler and Ruth Ard took the Aggies on their back to lead the win. Butler enhanced her team-leading hitting percentage by posting a match-high 17 kills. Butler made just three errors in 24 attempts, for a sterling attack average of .583 for the night. She also served up two of OPSU's four aces and had one block, along with three digs.
As good as Butler's hitting was, Ard's was even more impressive. Ard had 11 kills in 14 tries, with zero errors, for a .786 attack average. And Ard was just as lethal on defense for Panhandle, registering a total of seven blocks (six solo).
Skylar Cleavinger was the Aggies' third player with double-digit kill totals for the night. Cleavinger had 10 kills, to go along with five digs.
The turning point in the match came in set three. With the Aggies ahead by a tight 12-10 margin, Butler got the side-out on a kill and then proceeded to reel off three-straight winning serves, increasing the Aggie advantage to 15-11 to create some breathing room on the way to the 25-22 win
In the fourth set and with OPSU leading 10-4, the Lions clawed back catch Panhandle at 18-18. A kill by Mia Moore, followed by three serve sinners from Hannah Murray, made it 22-18 and an eventual 25-22 win to force the deciding fifth set to 15.
Set five was never really in doubt as Panhandle State led 5-1 after a Butler ace and 11-4 thanks to an attack error by Langston. Fittingly, match point was another Butler power kill on an assist from Keeley Johnston, for the 15-6 final set score and the 3-2 match victory.
Moore finished with nine kills and two blocks. Johnston and Katelyn Faulk combined for 48 assists (27 for Johnston and 21 for Faulk). Libero Ashley Sanchez had 14 digs, with Johnston chipping in 12.
As a team, the Aggies out-hit Langston, .242 to .175 for the match. Panhandle was particularly effective in set five, hitting .500 (9-for-16; one error).
Panhandle State will be in action again on Saturday (Oct. 19) afternoon, hosting Central Christian College at 1 p.m.
[For Email OPSU_LOGO_FINAL-Signature]
Dave Beyer