OPSU Aggie Update
Brock Kappelmann - October 7, 2019 4:05 pm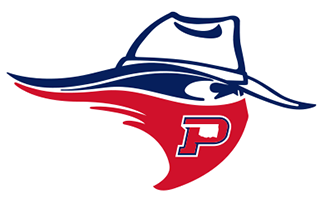 Dave Beyer
GOODWELL, Okla. – It was the Oklahoma Panhandle State University football team that scored first versus the NAIA's No. 20-ranked team, but in the end it was Ottawa University-Arizona which scored most, as OPSU was defeated, 47-7, in its 2019 home opener at Anchor D Stadium at Carl Wooten Field. The Aggies (1-4, 1-2 SAC) were unable to capitalize on a career-best rushing day by quarterback Tony Brown versus the Spirit (5-0, 3-0 SAC).
Brown carried the ball 27 times and had a Panhandles State and SAC season-high of 225 yards on the ground. Brown average of 8.3 yards per carry. He also completed 10-of-24 passes for 115 yards and one touchdown. Brown's rushing total is also the most ground yards allowed to an opponent by the Spirit this season, as well as the second-most by any SAC back in 2019.
While Brown's big numbers came via his feet, it was with his arm that the sophomore used to give the Aggies the early advantage against OUAZ. With the Family Weekend crowd barely in its seats, Brown unleashed a 58-yard touchdown strike to Seth Barbarino on the fourth play of the game at the 14:22 mark of the first quarter. Luis Rivas added the extra point kick to make it 7-0.
But Ottawa answered on its next possession, going 71 yards to knot the game at 7-7. The Spirit added a field goal to wrest the lead from the Aggies, 10-7, in the opening quarter. While Panhandle slugged it out with the high-powered Spirit offense – with OUAZ out-gaining the Aggies, 419-to-397 – the host OPSU squad saw no more results on the scoreboard. In all, OUAZ would reel off 47 unanswered points.
On the day, Barbarino had 76 yards on two receptions before being injured in the first half. Running back George Dominguez had 45 yards on 12 carries.
On the defensive side, Ja'Quavion Daniels led all defensive players with 13 tackles, five solo. Daniels, who has emerged as a presence in the secondary in recent weeks, has 2.0 tackles for loss and a pass breakup.
Warren Dillon also enjoyed double-digit tackle totals with 10 stops, eight solo. Senior all-American Diamante Pounds posted nine tackles and a sack on his ledger.
Charoy Joseph had an interception and three pass break-ups, while Malik Brown batted away three passes, as well. Joseph and Brown had five and six tackles, respectively.
The Aggies will stay in Goodwell next Saturday (Oct. 12) for their Homecoming Game versus Texas Wesleyan University. Kickoff is slated for 2 p.m.
Dave Beyer
Aggies dropped by #24 OCU on the road
OKLAHOMA CITY, Okla. – Oklahoma Panhandle State University volleyball traveled to NAIA No. 24-ranked – and Sooner Athletic Conference leader – Oklahoma City University, falling by a 3-0 count. The Aggies (6-10, 3-6 SAC) lost to the Stars (15-1, 9-0 SAC) by set scores of 25-16, 25-23, 25-9.
After dropping the first set and trailing early in the second, Panhandle made a charge. OPSU caught the Stars at 17-17 in the second set and appeared to have new life. But OCU closed the door on the Aggies, 25-23 to win the set.
Sydnee Saunders led the Panhandle State attack with seven kills. Saunders also had eight digs and a block.
Skylar Cleavinger knocked down six kills and had a team-best .357 attack average. Ruth Ard and Kendra Butler each had a pair of kills.
Richelle Carroll matched Saunders with eight digs, while also making three kills. Ashley Sanchez contributed six digs, as well.
As a team, the Aggies were held to a .057 attack average. Conversely, the Stars hit .300 for the night.
Panhandle State will next be in action on Saturday (Oct. 5) afternoon at Southwestern Christian University, with a 1 p.m. start time.
Aggies are Ram-tough; defeat TWU, 4-0
GOODWELL, Okla. – Oklahoma Panhandle State University men's soccer won its second-consecutive Sooner Athletic Conference match, knocking off Texas Wesleyan University, 4-0, at Anchor D Stadium Carl Wooten Field. With the victory, the Aggies improved to 6-2-1 overall and 2-1 in the SAC, while the Rams fell to 2-10, 1-2 in the SAC.
"It was a good performance for the boys in our first home conference game," OPSU Head Coach Brandon Misuraca said. "First and foremost, good on Allan (Gamboa) for scoring that first goal and setting the tone. That's something that we discussed with the team; trying to score within the first 15 minutes to set the tempo of the game. To me, overall, a very good performance. There's definitely some things we can work on going forward but, overall, I'm pleased with the result."
What was a strong team effort in staying true to Misuraca's game plan, allowed the Aggies duo of Allan Gamboa and Cheslon Carollisen to shine. Gamboa and Carollisen either scored or assisted on every goal for Panhandle in the match.
Just 1:59 minutes into the match, Gamboa tallied his third-straight goal for OPSU (also getting both goals in Tuesday's win at OCU), with Carrolisen assisting. That 1-0 score would stand until halftime and well into the second half of play.
In the 72nd minute of play, Carollisen scored unassisted to make it 2-0. Then, just four minutes later, Gamboa notched his fourth goal in two games, with the double-assist credited to Carollisen and Luke Watson-Read to make it 3-0.
With just two tics left on the game clock, Gamboa fed Carollisen, who drove the ball into the back of the net for the 4-0 final score.
"You can definitely start to see with this group of players that they've come together," Misuraca reflected. "Teams that are young don't keep clean sheets very often. This is a step in the direction we want to go."
For the second straight match, sophomore goalkeeper Cristhofer Monje anchored the back line, as the Aggies recorded their third shutout of their inaugural season. They, along with Watson-Read, Nicolas Nieto and Andres Munoz, frustrated the Rams' attack that was fruitless in 16 shot attempts.
Monje racked up five saves in putting another match in his personal win column. Monje lowered his goals against average to 2.17.
The Aggie next host USAO on Tuesday (Oct. 8) at Anchor D Stadium, with a 7 p.m. kickoff in Goodwell.
[For Email OPSU_LOGO_FINAL-Signature]