OPSU Aggie Update
Brock Kappelmann - September 30, 2019 7:24 am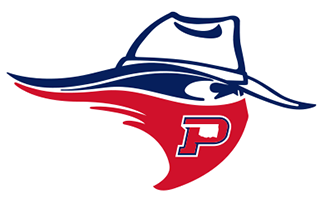 Aggies clear Steers, 34-8, for first win of 2019
TYLER, Texas – Oklahoma Panhandle State University notched its first win of 2019 – and in Sooner Athletic Conference action – with its 34-8 victory over Texas College. The by the Aggies (1-3, 1-1 SAC) over the Steers (1-3, 0-2 SAC) capped a string of four-consecutive road games for OPSU to open the 2019 campaign.
It was a stellar effort for Panhandle on both sides of the ball, but especially on the defensive front. Led by Ja'Quavion Daniels and Diamante Pounds with seven stops each, as well as Matthew Hernandez's five tackles, one sack and 2.5 tackles for loss, the Aggies corralled the Steers running game to the tune of a minus-three net yards on 21 carries.
Senior defensive end Jasper Smiley also had a sack and three tackles. Tony Davis, Antonio Vaughn and Charoy Joseph all had interceptions. For Davis, it marked his second-consecutive week with a pick.
For Panhandle State, Texas College was just what the doctor ordered to help the team break out of its offensive slump, as well. With a 10-game winning streak versus the Steers coming into the contest, the Aggies ran for 282 yards and passed for 116 more, giving them a total of 398 offensive yards.
OPSU built up a 17-0 lead after one quarter and took a 20-0 cushion into the halftime locker room. Panhandle added touchdowns in each the third and fourth quarters, leading 34-0, before the Steers managed a late score for the 34-8 final.
Starting quarterback Tony Brown did the most damage with his feet, rushing for 122 yards on 17 attempts. Brown had one rushing touchdown and extended drives several times by scrambling out of the pocket. He completed nine-of-21 passes for 30 yards.
Deshawn Cumby came on in relief of Brown and got it done with his arm. He hit four-of-seven for 86 yards and a pair of second-half TD aerials to Danny Valverde Jr. for 34 yards in the third stanza, and a 34-yard strike to Jake Martinez in the fourth period to cap the Aggies scoring. Jake Martinez had two catches for a total of 55 yards and Seth Barbarino made three grabs for 21 yards.
Running back Jonah Martinez had a three-yard touchdown run in the first quarter, as well, capping a six-play, 29-yard drive.
Kicker Luis Rivas had a perfect day. Rivas was four-for-four on extra-point kicks and also went two-for-two on field goals of 33 and 24 yards. It was the first time that an Aggie kicker has made two field goals in a game since October 29, 2016 versus Tarleton State, when Sterling Claphan hit a 28 and 38 yarder against the Texans.
The Aggies will have little time to enjoy the win, as the squad prepares to finally play a home game for the first time this season on Saturday, October 5. Panhandle State will get a big test as current NAIA No. 21-ranked Ottawa University-Arizona makes the trek to Goodwell for a 1 p.m. kickoff.
[For Email OPSU_LOGO_FINAL-Signature]
Dave Beyer
Volleyball taken down by TWU, 3-0
GOODWELL, Okla. – The Oklahoma Panhandle State University never quite seemed to get on track on Saturday afternoon, losing a 3-0 Sooner Athletic Conference decision to Texas Wesleyan University. The Aggies (6-9, 3-5 SAC) fell to the visiting Rams (10-6, 6-2 SAC) by scores of 19-25, 9-25, 9-25) at Anchor D Arena at Oscar Williams Field House.
Freshman Sydnee Saunders led the team in kills (6), digs (11) and both aces by OPSU. Teammate Skylar Cleavinger added five kills in the loss.
Kendra Butler had three blocks, two solo. Ruth Ard added two blocks.
Sophomore Libero Ashley Sanchez matched Saunders for the lead in digs with 11 of her own. Richelle Carroll and Keeley Johnston chipped in eight and six digs, respectively. Johnston also had eight assists.
TWU hit .223 for the match and landed 35 kills and four aces, as well as four team blocks.
Panhandle State will next be in action on Friday, October 4 (7 p.m.) at SAC leader – and NAIA No. 24 ranked – Oklahoma City University in OKC.