OPSU Aggie Update
Brock Kappelmann - September 9, 2019 1:07 pm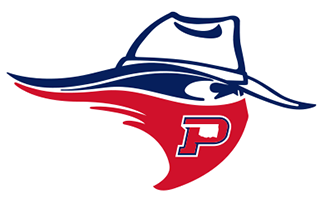 Dave Beyer
HUNTSVILLE, Texas – Oklahoma Panhandle State University's football team capped its pre-Sooner Athletic Conference games, by dropping a road decision at FCS #25 Sam Houston State University. The Aggies (0-2) were swarmed by the upper-division Bearkats (1-1), 77-0.
The Aggies head into an off week, prior to a rematch at rival Langston University on September 21. Panhandle will not only be searching for its first victory of 2019 when it faces the Lions, but also looking to avenge a loss to LU in the 2018 season finale, a de facto SAC championship game won by Langston.
And Panhandle State will be more than ready to put its trip to Sam Houston State in the rearview mirror, as the Aggies resume competition versus NAIA foes. The final result was never much in doubt, as the perennial FCS power Bearkats put 28 points on the scoreboard in the first five minutes of the game.
It was the first time that the Aggies have been shutout in a game since the season opener of the 2013 season. In that game, another FCS foe – Lamar University – put a 75-0 licking on OPSU.
Panhandle State managed 107 yards of total offense (compared to 579 by SHSU). OPSU was held to a negative-six yards on the ground and had 113 through the air. Starting quarterback Tony Brown completed 2-of-5 passes for 68 yards, including the Aggies' longest play of the game: a 36-yard aerial to Jaishone Brown. DJ Scott was 10-for-21 for 45 yards and was sacked five times.
Wide receiver Jaishone Brown had four catches for 80 yards. Fellow receiver Seth Barbarino also had four grabs, good for 26 yards.
Barbarino was Panhandle's "Jack-of-all-trades", punting 11 times for an average of 32.6 yards per kick with his rugby style. Barbarino also had two kickoff returns for 17 net yards.
The Aggie defense got plenty of work, DeAdryelle Fites and Diamante Pounds rolling up a combined 29 tackles. Fites had 15 stops (8 solo) and Pounds 14 (8 solo). D'Darin Primes added five tackles and a fumble recovery. Lisimba Young also recovered an SHSU fumble, broke up two passes and made four tackles.
Dave Beyer
Women's Soccer takes first program loss
DALLAS, Texas – Oklahoma Panhandle State University women's soccer suffered the first loss of its young program history, losing a 4-3 overtime decision at Paul Quinn College. The Aggies fell to 2-1 overall while the Tigers improved to 1-1.
In the first half, it freshman forward Miranda Cardona (Odessa, Texas) leading the way. Cardona scored both of the Aggies goals in the opening 45 minutes, in the 24th and 36th minutes. The teams went into the halftime locker room knotted at 2-2.
In the second half, Yudith Banda put the Aggies ahead, 3-2, on a penalty pick goal in the 48th minute. OPSU held that advantage until the 75th minute when the Tigers scored the equalizer, 3-3.
That score would hold for the balance of regulation, sending the Aggies to the first-ever overtime in program history. Unfortunately, for Panhandle, it was PQC that netted a goal in the 94th minute to take the win.
The Tigers out-shot the Aggies, 13-9, for the match. PQ!C led in corner kicks, as well, 5-4.
Panhandle State goalkeeper Bre Taylor registered six saves, three in each half.
Aggies suffer first conference loss
GOODWELL, Okla. – Oklahoma Panhandle State University volleyball battled Mid-American Christian University tough the entire match, but was edged by the visitors, 3-1, in a Sooner Athletic Conference contest at Anchor D Arena at Oscar Williams Field House. The Aggies (4-5, 1-1 SAC) fell by scores of 20-25, 25-22, 26-28, 23-25, snapping the team's two-match win streak.
The Evangels (4-3, 2-0 SAC) rolled up 16 more kills (59-43) than the Aggies in the match. However, what it lacked on offense, OPSU made up for on the defensive front with 15 blocks (compared to six for the Evangels).
Freshman Sydnee Saunders continued her impressive college debut, with a team-leading 13 kills and a .324 attack average. Saunders also had three block assists, an ace and 14 digs to her credit.
Senior Kendra Butler led the Panhandle block-fest with six total. She also knocked down seven kills and made six digs.
Newcomer Hannah Murray also had seven kills and added 14 digs in the back row. Ruth Ard had six blocks and three kills.
Setter Keeley Johnston had a match-high 31 assists. Johnston also chipped in 11 digs and had four total blocks.
Sophomore libero Ashley Sanchez led the Aggies with 18 digs and a pair of service aces.
As a team, the Aggies out-hit MACU, .173-to-.162, but the Evangels took 34 more attempts (173-139) than did the Aggies.
Panhandle State will be on the road next weekend, traveling to Central Christian College on Friday (Sept. 13/7 p.m.) and to Langston University on Saturday (Sept. 14/1 p.m.).