OPSU Aggie Update
Brock Kappelmann - May 6, 2019 12:58 pm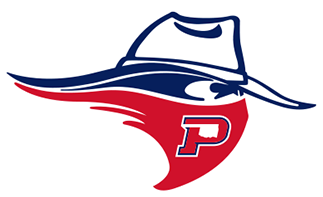 #AGGIES 3000: Give us a Follow! Help us reach our goal of 3,000 followers on Twitter (we are at 2,631)!
FACEBOOK "45"! The OPSU Athletics Facebook has its sights set on 4,500. We are currently at 4,128! That's 3.2 followers per OPSU student; a fantastic ratio!
LAST WEEK:
*Softball (30-21) completed play in its second-consecutive Sooner Athletic Conference tournament. After losing a tough 1-0 decision to Mid-America Christian and then falling to NAIA No. 3-ranked Oklahoma City, the Aggies reached their milestone 30th win with a 10-1 victory over Langston in the pool play finale. It was the first time on record that that OPSU softball has finished at or above the .500 mark in the 24-year history of the program. Senior pitcher Lindsay Jacobs (14-7) threw the complete game, allowing five hits and posting four shutout frames before the Lady Lions scored their run. She struck out seven Lady Lions and did not walk a batter in putting the exclamation point on her two years in the Panhandle colors. For her OPSU career, Jacobs racked up 21 victories (21-20) in 54 appearances in the circle. She had 17 complete games and threw 244.0 innings, pilling up 146 strikeouts of opponent batters.
*Baseball (20-27) closed the books on 2019 with its second-straight post-season SAC tournament appearance. In its SAC opener, Panhandle gave the second-seeded Oklahoma City team all it wanted, eventually falling by a 10-9 score. Despite the setback, the Aggies displayed some "pop" versus the Stars – ranked No. 7 in the NAIA – slugging four home runs in the game by Luis Rodriguez, Jared Mayeda, Claytin Beaver and Gerson Padilla. Mayeda was 5-for-5 with two runs and four RBI in the close loss. In its elimination game, the Aggies fell to Texas Wesleyan to end their season, despite rolling up 12 hits versus the Rams' staff.
*Social Media Moments of the Week:
We had a couple of memorable photos from this past week..
[cid:[email protected]]
OPSU President Dr. Tim Faltyn rallied the Aggies' softball team prior to its SAC
tournament game in OKC!
[cid:[email protected]]
OPSU's baseball team came out to support softball before its post-season tourney
began, also in OKC. #One Aggie….
THE WEEK AHEAD (Homes events in BOLD; come cheer on YOUR Aggies!):
All events subject to change; please check the web site for updates
-No events scheduled-
SAVE THE DATE!
June 9-15 – Aggies women's & men's Rodeo Teams @ College National Finals Rodeo (at Casper, Wyo.)
July 12-13 (Fri.-Sat.) – Belly Open Golf Tournament (@Sunset Hills Golf Club, Guymon, Okla.)
[For Email OPSU_LOGO_FINAL-Signature]
Dave Beyer
Director of Sports Information
Office: 580.349.1354
Fax: 580.349.2302
PO Box 430 / 323 W. Eagle Blvd.
Goodwell, Oklahoma 73939
opsuaggies.com / opsu.edu