OPSU Aggie Update
Brock Kappelmann - April 29, 2019 7:25 am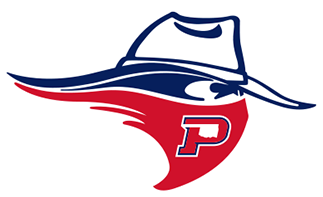 Here's a quick roundup of some of last week's highlights from the Aggies' Athletics programs! If you see these student-athletes and coaches around campus, give 'em a high five!
Please go to the OPSU Athletics web site – opsuaggies.com<https://opsuaggies.com/index.aspx> – for the full stories and schedules. If you have not done so yet, we invite you to follow us on Social Media: Twitter- @OPSUAthletics<https://twitter.com/OPSUAthletics>; Facebook – @OpsuAggieAthletics<https://www.facebook.com/OpsuAggieAthletics>; Instagram- opsuaggies<https://www.instagram.com/opsuaggies/>
#AGGIES 3000: Give us a Follow! Help us reach our goal of 3,000 followers on Twitter (we are at 2,619)!
WE DID IT: FACEBOOK 4K! The OPSU Athletics Facebook account burst through the 4,000 barrier and is currently at 4,115! That's 3.2 followers per OPSU student; a fantastic ratio!
Thank you Aggies fans & friends! We rank #2 in the entire SAC for Facebook followers (USAO is #1 with 4,308 at last check…so they're within our sights!!!).
Keep recruiting new followers to help spread the word about Panhandle State Athletics!
LAST WEEK:
*Softball (29-19) finished the regular season with a four-game series sweep over Bacone College. With the wins, the Aggies have assured themselves of the first winning season in program history! Versus Bacone, OPSU allowed a total of just eight hits and two total runs to the Warriors. Kayli Grove had the hot bat, going 6-for-10 in the series…all extra-base hits (4 doubles, 1 triple, 1 homerun)! Next up for OPSU is the SAC tournament beginning Thursday.
*Baseball (20-25) took two of three games in its final regular season series versus Mid-America Christian. In the Aggies' win in game one of the set, pitcher Yesiel Valdez threw a complete game gem. Valdez allowed just two hits and two runs – just one earned – in improving his record to 6-4 on the year. He struck out seven Evangels and walked just three. Next up for OPSU is the SAC tournament beginning Friday.
*Rodeo capped its regular season by hosting the Doc Gardner Memorial Rodeo. For the Aggies' men, Jade Taton won the Bareback championship and clinched the Central Plains Region All-Around championship, as well. Kaylee Smith claimed the regional title in Goat Tying. Both teams have qualified for the college national championship rodeo.