Only One Store Fails Compliance Check In Guymon
KSCB News - January 3, 2011 8:31 am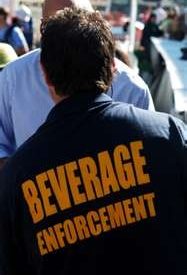 Only one convenience store failed an alcohol compliance test conducted by the Guymon Police Department Wednesday evening.
"We sent an underage informant into all the convenience stores and liquor stores in Guymon and only one store sold alcohol to the minor and did not ask for identification or ask for their age," said Guymon Chief of Police, Eddie Adamson.
Police sent the underage informant into all of Guymon's convenience stores with instructions to simply buy beer or a low point alcoholic beverage. The informant was able to purchase low point beer only at Love's Travel Store located at the intersection of Main St. and Hwy. 54.
"It is unfortunate we had one business sell alcohol to a minor," said Adamson. "At the same time, it's great that the other businesses have made it habit to ID."
Additionally, the underage informant was sent to the three liquor stores in Guymon and was unable to purchase liquor at any of them.
Paperwork will soon be filed and the clerk who sold the alcohol to the minor will be charged with selling alcohol to a minor, a misdemeanor. Action to be taken on the convenience store will later be determined after reviewing their previous offenses.