One Vehicle Accident Injures an Elmwood Man
Joe Denoyer - April 16, 2019 9:26 pm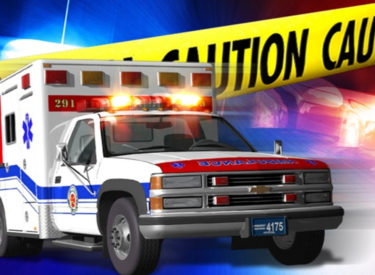 A one vehicle accident Tuesday afternoon has injured an Elmwood Man. The accident occured at approximately 12:15pm 6/10  of a mile south of US270.
A 2005 Ford Focus 4 door driven by Dustin Cyril Cross, 35, of Elmwood, Oklahoma was Northbound on County Road NS140 when the vehicle departed the roadway to the right, traveling 240 feet in the ditch.   The Focus struck a section of the ditch that caused him to become airborne.  The vehicle then overturned two times before coming to rest on its top. Cross had his arm pinned through the windshield under the front of the vehicle.The driver's arm was pinned from 12:15 until 4:02  for a total of three hours, forty seven minutes. He was freed by Beaver Fire Department.
 Cross was air lifted by Apollo from the scene to Northwest Texas Hospital in Amarillo, Texas.  He was admitted for trunk internal, leg, and arm injuries.  Listed in stable condition.
The cause of the accident is under investigation, but the driver appeared to be impaired by alcohol. Seatbelts were not in use at the time of the accident.