One Car Accident Injures Satanta Woman
Joe Denoyer - November 25, 2020 2:13 am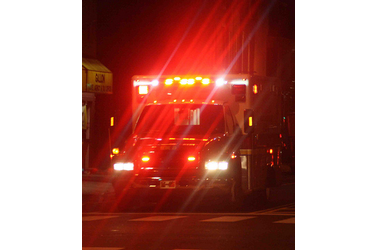 A single car accident occurred 11.2 miles east of U.S. Highway 83 on U.S. Highway 56 at approximately 2:19pm Tuesday afternoon.
A 2013 Ford Escape being driven by Melynda Elisabeth Graves, 47, of Satanta was traveling east on U.S. Highway 56 and due to oncoming traffic, Graves slowed down and attempted to enter the south ditch. The Ford Escape hit ice and became unstable. The vehicle crossed both lanes and entered the north ditch, where it then overturned. The Graves vehicle came to rest facing north west.
Graves was taken to Satanta District Hospital with minor injuries. She was wearing her seatbelt at the time of the accident.