One Car Accident Claims the Life of a Goodwell Man
Joe Denoyer - February 10, 2021 6:13 pm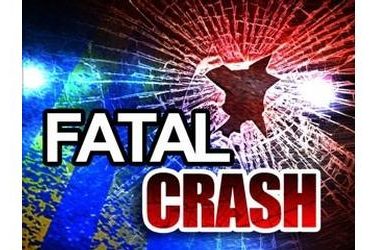 A one vehicle accident occurred Wednesday afternoon at County Road Mile 14 two tenths of a mile south of County Road EE which is two and eight tenths of a mile north of Texhoma, Oklahoma in Texas County.
A 1999 Ford Taurus 4 door being driven by Lukas Brian Simmons, 22, of Goodwell, Oklahoma was northbound on county road Mile 14 when his vehicle departed the roadway to the left.  Simmons overcorrected and crossed back over the road departing the roadway to the right, rolling
three and a quarter times. The Taurus came to rest on the passenger side in a field.  The driver was ejected at
sometime during the roll, coming to rest approximately sixty feet south of the vehicle.
Simmons was pronounced dead at the scene of massive injuries, by medical examiner Grant Wadley.  He was transported to Henson-Novak Funeral Home in Guymon. Cause of the accident appears that he was traveling to fast for road type.
The accident was investigated by Trooper Grant Arnold #325 of the Texas County Detachment of Troop I
Assisted by Captain Jansen Idlett #41, Lieutenant Eric Brown #145, Texhoma P.D., Texas County Sheriff's Office, and Texas County EMS.
"This report is based upon the trooper's investigation of this collision.  It may contain the opinion of the trooper."